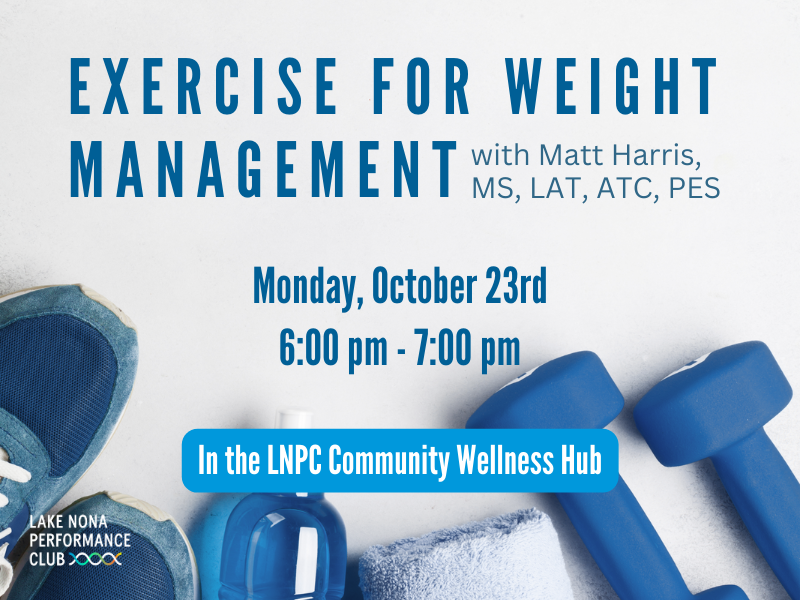 Exercise for Weight Management
Open to all community members!
Join Matt as he educates you on the ins and outs of exercising for your weight management goals.
 Learn about how excess weight impacts your body.
 Understand the benefits of aerobic exercise and resistance training as related to weight loss.
 Learn about basic nutrition concepts for healthy weight loss.
Click here if interested in attending!